Posts for tag: diabetes
By James E. Eash, D.D.S.
August 14, 2016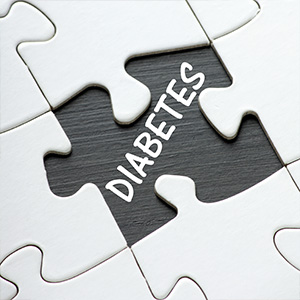 If you're one of the more than 26 million people in the U.S. with diabetes, you know first hand how the disease impacts your life. That includes your dental health — and whether or not implants are a good tooth replacement option for you.
Diabetes is actually the name for a group of diseases affecting how your body processes glucose, a simple sugar that provides energy for the body's cells. The level of glucose in the blood is regulated by insulin, a hormone produced in the pancreas. Diabetes causes the pancreas to either stop producing insulin (Type 1) or not produce enough (Type 2). Also in Type 2, the body can become unresponsive to the insulin produced.
The implications for either type are serious and can be life-threatening. If glucose levels are chronically too low or high the patient could eventually go blind, suffer nerve damage, or develop kidney disease. Diabetes also interferes with wound healing and creates a greater susceptibility for gangrene: diabetics thus have a higher risk for losing fingers, toes and limbs, and can even succumb to coma or death.
Type 2 is the most common form of diabetes. Fortunately, most people with this type can effectively manage it through diet, exercise and regular glucose monitoring; if need be, prescription medication can help regulate their levels. Even so, diabetics with their disease under control must still be alert to slower wound healing and a higher risk of infection.
Because implant placement is a minor surgical procedure, the aspects of diabetes related to healing, infection and inflammation could have an adverse impact on the ultimate success of the placement. Implant surgery creates a wound in the surrounding gum tissues and bone that will need to heal; the body's immune response in a diabetic can interfere with that process. And if infection sets in, the risks of implant failure increase.
But research has shown that diabetics with good glucose management have as high a success rate (over 95% after ten years) as non-diabetic patients. That means the implant option is a viable one for you as a diabetic — but only if you have your disease under control.
If you would like more information on the relationship between dental implants and other health conditions, please contact us or schedule an appointment for a consultation.
By James E. Eash, D.D.S.
November 19, 2014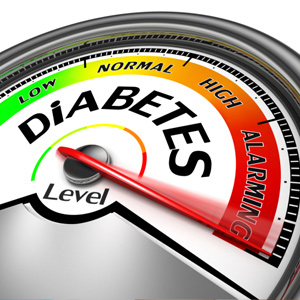 Periodontal (gum) disease is a progressive bacterial infection caused primarily by bacterial plaque on tooth surfaces not adequately removed by daily oral hygiene. In fact, nearly all of us will develop gingivitis (inflammation of the gum tissues) if we fail to clean our teeth and gums for an extended period of time.
Some people, however, have a greater susceptibility for developing gum disease because of other risk factors not related to hygiene. Patients with diabetes are at particular high risk for acute forms of gum disease.
Diabetes is a chronic condition in which the body can't adequately regulate the bloodstream's levels of glucose, the body's primary energy source. Type 1 diabetes is caused by inadequate production in the pancreas of the hormone insulin, the body's primary glucose regulator. In Type 2 diabetes the body develops a resistance to insulin's effects on glucose, even if the insulin production is adequate. Type 1 patients require daily insulin injections to survive, while most Type 2 patients manage their condition with medications, dietary improvements, exercise and often insulin supplements.
Diabetes has a number of serious consequences, including a higher risk of heart disease and stroke. Its connection with gum disease, though, is related to how the disease alters the body's response to infection and trauma by increasing the occurrence of inflammation. While inflammation is a beneficial response of the body's immune system to fight infection, prolonged inflammation destroys tissues. A similar process occurs with gum disease, as chronic inflammation leads to tissue damage and ultimately tooth loss.
Researchers have found that patients with diabetes and gum disease may lessen the effects of inflammation related to each condition by properly managing both. If you've been diagnosed with either type of diabetes, proper dental care is especially important for you to reduce your risk of gum disease. In addition to effective daily brushing and flossing and a professional cleaning and checkup every six months (more frequent is generally better), you should also monitor your gum health very closely, paying particular attention to any occurrence of bleeding, redness or swelling of the gums.
If you encounter any of these signs you should contact us as soon as possible for an examination. And be sure to inform any dental professional that cares for your teeth you're diabetic — this could affect their treatment approach.
If you would like more information on dental care for patients with diabetes, please contact us or schedule an appointment for a consultation. You can also learn more about this topic by reading the Dear Doctor magazine article "Diabetes & Periodontal Disease."
By James E. Eash, D.D.S.
September 18, 2012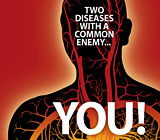 Both diabetes and gum (periodontal) disease are chronic inflammatory diseases that have negative consequences for millions of people worldwide. But before we continue, let's define these two diseases:
Periodontal disease is a condition in which biofilms of dental bacterial plaque stick to teeth near the gum lines causing the gum tissues to become inflamed and infected. If not treated properly and in an early stage, it can cause severe damage to the bone that supports the teeth, resulting in tooth loss. It occurs in the absence of good oral hygiene which includes ineffective daily brushing and flossing and neglecting to see your dentist.
Diabetes is a chronic condition in which blood glucose (sugar) levels become excessive. Glucose is the body's main source of sugar for energy. The hormone insulin, among other mechanisms, normally controls glucose. Prolonged elevated blood sugar levels are harmful and ultimately can even be life threatening if left untreated. With type 1 diabetes, insulin injections (shots) are required to maintain the proper blood sugar levels because the body no longer produces its own blood sugar. Type 2 diabetes is generally less severe and can usually be treated with a combination of diet and medication.
And while both of these diseases share the same common enemy, you, there is scientific evidence revealing links between the two. Diabetes increases the risk factor for developing periodontitis, and conversely, periodontal disease makes it more difficult for diabetics to control blood glucose levels.
Want To Learn More?
Learn more about these two diseases and their relationship by reading, "Diabetes & Periodontal Disease." Or if you have diabetes but haven't had a dental exam and cleaning in a long time, contact us today to schedule a consultation. You can also use this consultation to discuss any questions or concerns you have about your oral health and its relationship to your diabetes.